I recently had the chance to visit Vistaprint Studio, Vistaprint's first brick-and-mortar store, located in a vibrant neighborhood in downtown Toronto. I was curious and excited to see, first-hand how we deliver Vistaprint's products and services in a retail environment.
Vistaprint Studio provides customers an opportunity to see and experience our products in person. They can also engage directly with VP Coaches (our team members in store) to get free, personalized, one-on-one design services and advice on how our products can be used to enhance their brand or business.
Reflecting on my experience, I realized that Vistaprint Studio is, in many respects, a physical representation of the mindsets most important to us at Cimpress.
Customer focus 
To get an authentic customer experience, I took advantage of the complimentary in-store design services. I worked with designer Dominic via a video chat, who helped me take a design on a previously-ordered product, and recreate it to the correct specifications on a different product. Dominic was knowledgeable, patient and efficient, and seamlessly helped me create something far better than I would have been able to do on my own.
It is this element of surprise and delight – of being able to exceed expectations – that we all work so hard to achieve every day for our customers. Being on the receiving end of that work gave me a fantastic insight into the value we deliver every day.
Entrepreneurial
As Vistaprint's first retail store, the team approaches many aspects of the store as a test, including the retail layout and product displays, the video chat experience, and the product pickup and reveal process. As they constantly look for ways to improve the in-store experience, customer feedback is vital. I was really impressed by the way the team listens and observes, and the flexibility and speed with which they act on these learnings.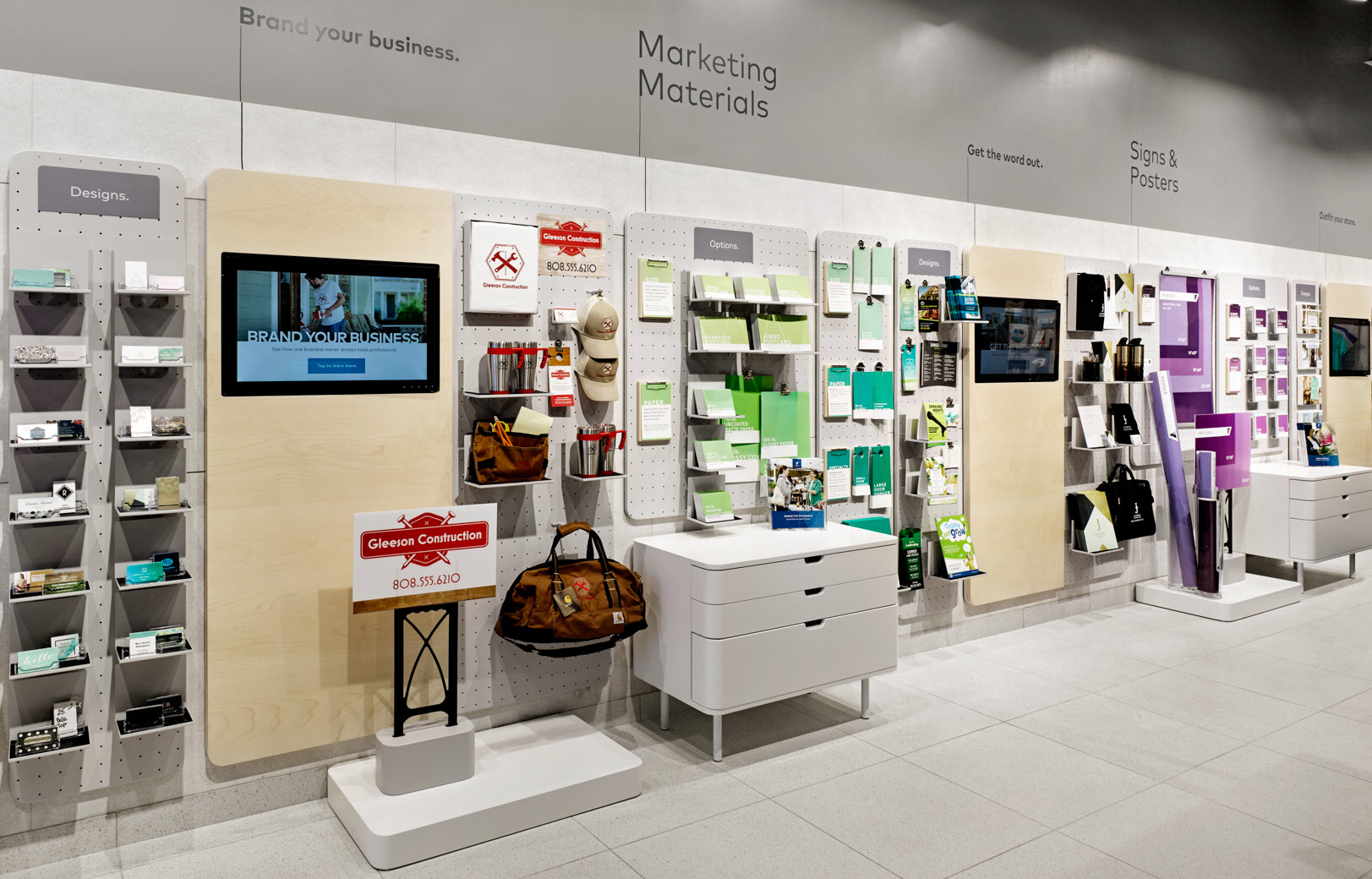 Long Term
We always try to establish an ongoing two-way relationship with our customers in which we learn from each other. At Vistaprint Studio, our store coaches make an effort to get to know customers during their visit. By starting to build a real relationship, customers get a better experience and more relevant marketing recommendations during future visits.
Passionate about making a difference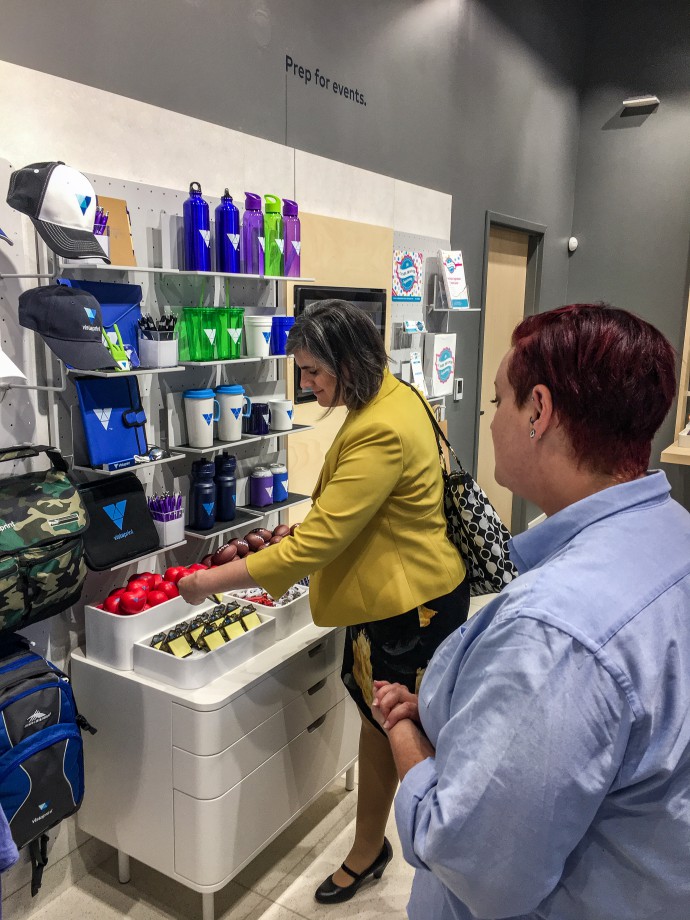 Each of Cimpress' businesses are passionate about making a difference; Vistaprint's passion is helping small businesses realize their dreams. One of the best advantages of Vistaprint Studio is the ability to connect with individual customers; learn about their business, their aspirations and challenges.  With a real understanding of each customer, Vistaprint Studio team members can provide a personalized service to our customers, and collaborate more effectively to deliver products and services that truly make a difference to people's lives – and who wouldn't be passionate about that?
The team behind this store, which is made up of our new retail team members, a dedicated team of design specialists in Montego Bay, our Windsor manufacturing team, product specialists, creative talent and others, shows the power of enabling small teams with the resources they need to tackle a problem.
Contributed by Sean Quinn, EVP & Chief Financial Officer