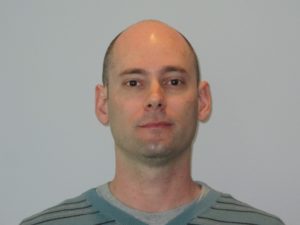 Andres March is a lead software engineer that works at our Waltham office in Massachusetts, USA.
Andres graduated from the University of Maryland at College Park.  His first job introduced him to data warehousing fundamentals that he still uses to this day.
During this first job experience he was also introduced to a group of founders that would move him to San Francisco as the first employee of a new startup.  It was there, he believes, where he became a well-rounded engineer.  He would later on work at Sony and after at Qualcomm, where he developed his interest in web application architecture and scalability.
Nowadays he works on the B2B Core group as part of the Commerce Team within Cimpress Technology.  They are responsible for many of the services that are at the center of order intake and processing.
Some of the interesting challenges Andres and his team have worked on include delivering notifications to merchants in a reliable, scalable manner, implementing CQRS to enable asynchronous search indexing, and adding authentication and authorization into our services in a transparent way.
When asked for one of his favorite memories from his time in Cimpress Technology, Andres talked about the time when he and other co-workers got together and played beach volleyball at a Cimpress Technology summer party last year, an event we held at Kimball Farms to unwind and spend time together outside of the office.