by Jon Styles, Director of Manufacturing Technology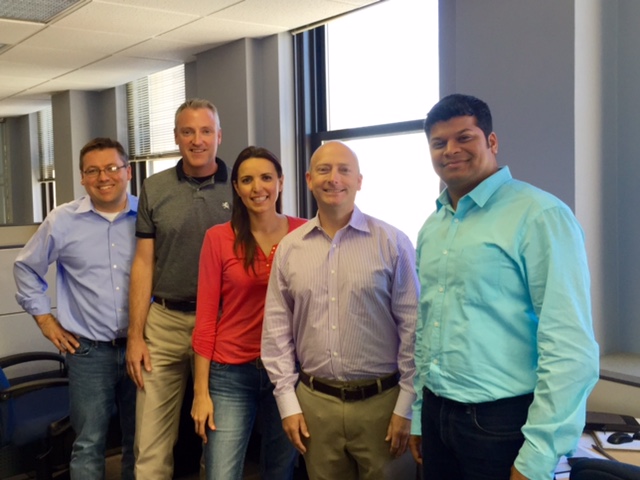 We've opened a small, agile office in the heart of downtown Detroit where our SHE-Q (Safety, Health, Environment, and Quality), Supply Chain Engineering, and the Corporate Technology Logistics team will work.
The 210m2 office, located on the 18th floor of the historic Penobscot Building, looks across the Detroit River to Canada and is a short, 30 minute car ride to Cimpress' largest manufacturing facility in Windsor. This new space allows for co-location of global resources and enables us to locate engineering and technical expertise near our production sites.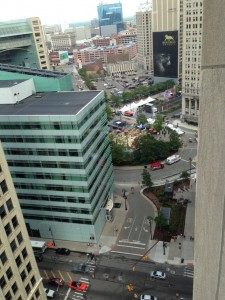 "The rebirth of Detroit is centered on the renewal of entrepreneurship so this location provides great opportunity for us," says Holger Arnold, Sr. Dir, Safety, Health, Environment, & Quality. "Some of the things we are doing are cutting edge and being in Detroit allows us to tap into technical people who can help us grow."
We are excited to tap into the deep engineering and technical talent the region has to offer: Southeast Michigan has a university-level student population of nearly 200,000 and one of the largest concentrations of engineers in the country.
Stay tuned to learn more about our open positions.