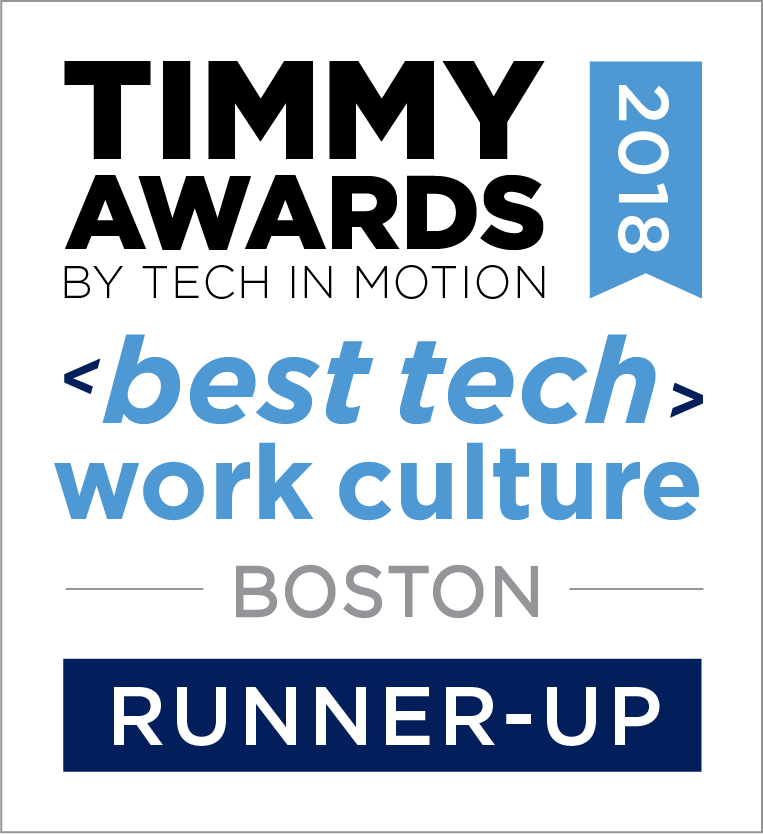 Cimpress was awarded 'Best Tech Work Culture' first runner up at the 4th Annual Boston Timmy Awards, held on October 24th.
At Cimpress, team members are given the opportunity to make an impact on real business problems and encouraged to push the status quo. Our culture revolves around listening and collaborating, experimenting, being flexible, and sharing ideas. While we get to experience it firsthand every day, we were thrilled to be recognized by the larger tech community.
Other finalists in our category included: Curriculum Associates, LevelUp, Tamr, AppNeta, Pegasystems, Carbon Black, Talla, LogicManager and Mendix.
From the group of finalists, fifty percent of the final score came from voting, and the other fifty from a score given by a panel of judges (who were chosen for their own impact and connection to the Boston tech scene). The two finalists with the highest score took home awards in this category.
The Timmy Awards are organized by Tech in Motion, a national event series started with the goal of bringing local tech communities together to meet, learn and innovate, and today has over 100K members, 10k of which are in the Boston area alone.
Aside from basking in the glory of our award, the team had a great night learning about and connecting with many other great tech companies in the Boston area.
Thanks to everyone for the support!