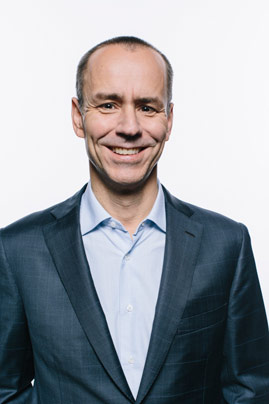 Robert Keane
Chairman & Chief Executive Officer
Robert is the founder, CEO and Chairman of Cimpress, a strategically focused group which invests in and builds customer-focused, entrepreneurial, mass customization businesses for the benefit of customers, team members, long-term shareholders and society.
He founded the company in 1995 to provide small businesses with high quality, full color, professionally designed marketing materials at low cost, in low volumes, easily and quickly.  During the startup days of the company, Robert served as an external consultant to Microsoft with the Microsoft Publisher desktop publishing product team for whom he researched and advised on the graphic design and printing needs of small businesses in Europe.
He earned his B.A. in Economics from Harvard College (USA) and his MBA from INSEAD (France). Prior to attending INSEAD, he spent nine years in a variety of roles in management consulting and in general management at a small company that focused on the engineering and production of custom electronic components for the defense and aerospace industries.