We invest in and help build customer-focused, entrepreneurial, mass customization businesses for the long term.
Our Passion
We're passionate about empowering people to make an impression through individually meaningful, personalized physical products. Cimpress makes customized print, signage, apparel, gift, identity merchandise, packaging and other products accessible and affordable to everyone.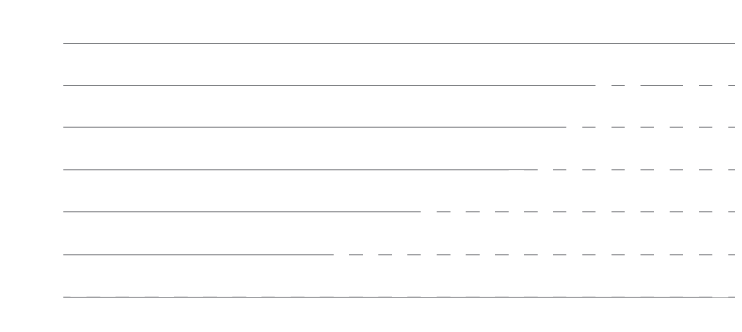 Long-Term
We seek team members and shareholders who think and act like long-term owners of Cimpress. We pursue intrinsic value per share as our uppermost financial objective because we believe that intrinsic value, not short-term financial metrics, aligns with our commitment to long-term value creation for all stakeholders: customers, team members, long-term shareholders and society.
This chart illustrates how our focus on the long term has propelled a long history of growth.
A History of Innovation
Robert Keane, our CEO, founded Cimpress in 1994 from his small apartment in Paris as a one-person company named Bonne Impression. Ever since, Cimpress has empowered customers though technology and innovation. We were the first to offer real-time ("client side") graphic design manipulation in internet browsers – and the first to use software and automation to aggregate individual web-to-print orders into batch production processes. We invest over $200 million per year in technology and development and have been awarded hundreds of patents.
Much more than a printing company
Our focus is "mass customization" rather than "printing" for two reasons.
First, we serve customer markets far beyond the traditionally defined print industry. For instance, we offer quality signage, apparel, promotional products, glassware, packaging, displays, textiles, and other products, or by customization methods other than printing such as embroidery, etching, engraving, silk screening and more.
Second, we are not a traditional supplier of any of these products. We eliminate high minimum order quantities, high prices, waste, long lead times, setup costs, and complex quoting and ordering processes. We make ordering customized goods simple and affordable.
Our world-class team members around the world work together to solve complex customer problems. We love a challenge, thrive on change, and value a healthy "work hard, play hard" attitude.
What's happened recently?
Stories, updates and happenings from around our businesses.
Cimpress business druck.at has been recognized by the Austrian Printing Media Association with a CSR quality seal, highlighting its continuous commitment to society and the environment. Read more on the druck.at blog.
Vista understands the transformational impact that diversity, equity, and inclusion have on innovation, collaboration, and global business results. Employee Resource Groups (ERGs) support the company's values and business goals, including our commitment to creating an inclusive organization. ERGs are support systems that foster awareness, respect, and inclusion within the workplace [...]
At the 2022 Running Remote conference in May, Cimpress and Vista won the award for Most Flexible Workplace, recognizing the remote-first culture we have been working hard to build, together. This recognition belongs to the more than 2,000 Cimpress and Vista team members who have helped guide our remote-first journey [...]